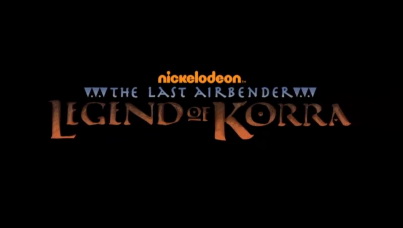 No… not the movie.  Good grief. o_O  No, I mean the cartoon series.  I had to watch it at work a few years ago because I was on a project that was tied to the movie that was coming out.  It was pretty cool because we had access to some pre-production shots and concepts for the movie.  Anyway, I got watching the cartoon series and fell in love with the story and characters.  I think I've watched the whole series from beginning to end close to 20  times.  The whole adventure and story is just so incredible that after it ended (and what and ending… wow!) I desperately wanted to know more about what happened to the characters.  I even would love to know the history of the world they've created.  It's just so awesome in my books.  Plus I really linked with the character Aang  and his Buddhist ways and out look.
Well, last year I was thrilled to find out they there was to be another story in this series.  The Last Airbender: The Legend of Korra.  It happens about 70 years after the end of the first series and I love how the creators have aged and moved technology and innovation in to the world.  It'll be interesting to see what they do this time.  Is anyone else excited for the new Air Bender cartoons?
iO9 has some early clips from the show.  It's supposed to be out sometime this year.  I can't wait!